0
Thanks for saving trees! Your purchase:
Your shopping cart is currently empty.
| | |
| --- | --- |
| Subtotal | €0,00 |
| Shipping Rate | including VAT, excl. Shipping Rate |
| Total | €0,00 |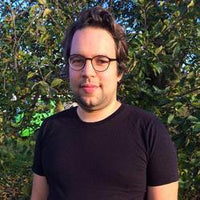 Baumbad produces tree watering bags that will last for years if used properly. And if some bags are no longer usable over the years, our customers order from us again - such as our first customers from 2019. There are also a few things to consider when it comes to the high processing quality so that the bags can do their job. Here you can find out everything you need to know about caring for your baumbad bags.
Made from sturdy material
The baumbad irrigation bags have been developed for a period of use of several years. We made them as simple as possible so that they are all the more durable. We also use tear and impact resistant material with a supportive weave. We also produce the bags with a high material density: the 75 liter baumbad PVC bag, for example, weighs 680 grams, which corresponds to a weight of 400 grams per m2. This high material density forms the backbone for the robust bag. The baumbad PE bag is even more robust than the PVC bag.
The most important care instructions
Before we start with the care instructions, it is important to understand the main factors that reduce the lifespan of tree bags. These are:
Weather influences such as storms, hail, frost and snow
Lawnmower or robotic lawnmower
Winter services sweeping snow
Rodents, martens or larger wild animals. They drink from the bags if they can't find any other water
And here are the main factors that cause the bags to become clogged:
Use of stagnant water with algae, for example from ponds
Use of very hard water
Algae formation after very long use
Fertilizer additives (depending on chemical composition)
The most important care instructions can be derived from this:
Only leave the bags hanging on the tree during the months when they are needed. When the watering season ends in autumn, the bags should be cleaned and dried and stored in a dry place
Take the bags from the tree when you mow the lawn
Place water in another rodent container during high heat and prolonged droughts. Then the animals do not need to gnaw bags
Use water that is as clean as possible
Repair defective bags yourself
If the bag is damaged, you are welcome to contact our customer service. We are very accommodating and will be happy to help you. In addition to this, we also offer free repair patches made from recycled bags. We have also tested different repair methods and our experiences in one repair instructions collected.
If the bags are clogged: simply poke the holes again with a needle.
Supposedly defective bags
From our experience we know that defective bags are often not defective, but simply an error in use. Are the bags leaking too quickly or too slowly? Then definitely contact us. Then we can find a solution together. You can also in our FAQ section Find explanatory videos and application notes that offer solutions for this.
And here it is again Instructions for the correct use of the irrigation bag.
And now we wish you a lot of joy with your tree baths and the trees.
Do you want more tree knowledge?
That might interest you
Great idea, easy handling and everything from ordering to delivery.
Michael K.