0
Thanks for saving trees! Your purchase:
Your shopping cart is currently empty.
| | |
| --- | --- |
| Subtotal | €0,00 |
| Shipping Rate | including VAT, excl. Shipping Rate |
| Total | €0,00 |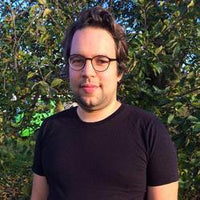 The region I grew up in has vermicelles every fall. Vermicelles means "little worm" in French and is a dessert made from chestnuts. However, since there were no chestnuts in our forests, we had to buy our vermicelles.
When I moved to the south of Germany, we collected chestnuts in the first autumn and made vermicelles from them. Here it is teeming with sweet chestnut trees. One is right in front of our kitchen window.
Isn't that wonderful?
Sweet chestnuts fresh from the tree! What we have already done with it:
Roasted chestnuts with red cabbage, baked chestnuts with oven vegetables, chestnut flour for muesli. And my favorite: vermicelles.
Here is a recipe for your own vermicelles:
Ingredients:
1 kg of chestnuts
1 tablespoon of coconut oil
2 dl water,
75 g sugar
1 vanilla pod
Using a knife, score a cross on the rounded side of the chestnuts. Cook in boiling water for 4 to 6 minutes. Sieve and peel while hot. The peel is much easier to remove when it's still hot and wet. If possible, also remove the furry inner skin. This inner skin does not fit in a dessert because of its bitter taste.
Roast the peeled chestnuts in a frying pan with coconut oil.
Bring the sugar, water and vanilla pod to the boil in a saucepan and let it steep.
Put everything in a bowl and puree.
We freeze some and eat the rest fresh. Traditionally, the paste is pressed through a press and served with cream and meringue. We often eat our vermicelles as a block with vanilla ice cream.
Even easier: chestnuts from the oven
If that's too time-consuming - here is the easiest chestnut recipe ever:
Collect chestnuts
to wash
scratch a cross on the curved side with a knife
bake (maybe together with oven vegetables)
Enjoy your meal!
Do you like tree recipes? Here is the link to a plum chutney.
Andrew Hunkeler
Dipl. Social and cultural anthropologist with a focus on sustainable and participatory green space design in cities. (More about the author).
My vision is to bring together: people and trees, nature and culture, population and urban authorities.
If you have any questions, suggestions, interesting stories or exciting knowledge on this topic, please write to me: andreas@baumbad.de. I'm looking forward to your message!
Do you want more tree knowledge?
That might interest you
Great idea, easy handling and everything from ordering to delivery.
Michael K.