0
Thanks for saving trees! Your purchase:
Your shopping cart is currently empty.
| | |
| --- | --- |
| Subtotal | €0,00 |
| Shipping Rate | including VAT, excl. Shipping Rate |
| Total | €0,00 |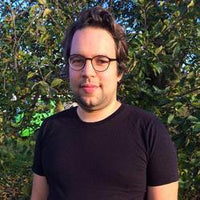 Tree watering bags are an efficient way to water trees. They work with storage drip irrigation. The bags are quickly filled and then release the water drop by drop over several hours. As a result, trees are watered efficiently because the water can seep into the deeper layers. And at the same time, time and water are saved. In addition, the bags make tree watering calculable. Here you will find detailed information on why it is worth using tree watering bags.
Here the
12 most important criteria

for purchasing tree watering bags:
Price

is an important criterion when buying tree watering bags. Especially for cities and municipalities that budget with public funds. Even more important than price is value for money. It is therefore worth taking a closer look at the other points as well.
Weight.

An important indicator of the quality of irrigation bags is their weight. Weight is directly related to material density. A bag with a higher material density is generally more robust and therefore more durable. The 75 liter baumbad bag made of PVC weighs 680 grams, which corresponds to a weight of 400 grams per m2. Due to this high material density, the baumbad is one of the heaviest and most robust bags on the market.
Material. A hard-wearing and durable material is important. On hot days, bags that collapse as soon as they are empty come in handy. Leaving the pouches upright for many hours or days can cause heat to build up on hot days, which can damage the trunk's tissues. The standard Baumbad bags are made of a robust and relatively soft PVC. Baumbad also has PE bags in its range that remain upright.
Volume. Another important question is what volume of water you want to work with. Larger volumes are usually more practical because more water can be dispensed in one pour. Baumbad offers 75 liter and 100 liter bags because this amount of water, among other things, from the

GALK

and the

Research Society for Landscape Development Landscaping

recommended for young trees. If necessary, several bags can be connected to each other, which means that 150 or 200 liters of water can be dispensed in one go.
trunk circumference.

Do you only want to water young trees or also trees that are a bit bigger? Some bags can only be used up to a circumference of 20 centimeters. The tree bath bags are suitable for trees with a circumference of up to 30 centimetres. Multiple bags can be combined for larger trees.

A trick for older trees:

These can also be watered next to a trunk with one - or more - baumbad bags using a post.
Extension.

In order to be able to increase trunk circumference and water volume, another important criterion is whether several bags can be connected to one another. The baumbad bags can be easily connected to each other with a zipper.
Personalization. Is it important to you to be able to have the bags printed? For example, the city logo on the bag is a smart deterrent against theft. A watering bag can also carry a message through personalisation. For example, for the value of nature, as an invitation for neighborly refilling or advertising for green sponsorships.
Reviews

on the product, which are publicly available, are an important reference point for the quality of the bags. Baumbad has well over 800 reviews on Amazon. There are already almost 1000 on their own website. And the number is growing all the time.
Customer service. If it is important to you to be able to contact the manufacturer or retailer directly and unbureaucratically if you have any questions, then customer service is also important. At baumbad you have a direct contact person for all matters.
Directly from the manufacturer or with wholesalers.

If you buy directly from the manufacturer, you can optimize the price-performance ratio because there is no wholesale trade. In addition, it is easier to speak directly to the manufacturer if you have any questions. Cities and municipalities can buy directly from the manufacturer at baumbad.
Sustainability

is becoming more and more important. Therefore, the question of what to do with the many watering bags after they have been used becomes more relevant. The baumbad bags can be returned and will then be recycled into repair kits. All customers receive the repair kits on request and are particularly interesting for green sponsorships, as they

able to repair the bags themselves.
Engagement: Another criterion for deciding which provider to buy from is their ongoing commitment. Baumbad is a member of the BdB (Waist

German nurseries). Baumbad also supports the non-profit association

tree saver, which supports cities and municipalities in the implementation of a holistic watering concept with the involvement of the population.
Here you will find one Overview of the tree bath range.
Do you work with trees in a professional context? Then you best visit
our website

for business clients.

We look forward to working with you to protect the green diversity of our city trees from the consequences of climate change.

To the author:
Andreas Hunkeler works in the distribution of baumbad and loves to write about trees. If you have any questions, suggestions, interesting stories or exciting knowledge on this topic, you are welcome to write to the author: andreas@baumbad.de. We look forward to every message!
Do you want more tree knowledge?
That might interest you
Great idea, easy handling and everything from ordering to delivery.
Michael K.