We support you
Current funding programs for cities and municipalities
Here you will find current funding programs for the replanting of urban trees or measures for adaptation to climate change.
baumbad supports you from A to Z with the application and all important questions about funding.
Never miss a promotion
We will inform you as soon as there are new funding opportunities for you.
The baumbad support team
Your contact for funding
You are welcome to contact us. Our support team is in the time of Mon - Fri from 09 a.m. to 00 p.m. there for her. Ask us!
Get in contact
Arrange an appointment now
Would you like us to advise you and would you like us to call you back? Then write to us using the contact form and we will contact you as soon as possible.
Contact directly?
Information on funding

Quick help for your request
FAQ
In addition to cities and municipalities, private individuals also have the opportunity to apply for funding. If you have never participated in a tender yourself, we will be happy to support you with the implementation of your project.
First of all, a big advantage is that with drip irrigation, the amount of water can be precisely determined. In contrast to watering with a hose, you know exactly how much water the trees are being supplied with. Which makes irrigation much more efficient. Depending on the variant, a bag contains either up to 75 liters or up to 100 liters. Especially in times of climate change, there are always long droughts. It is therefore important not to waste water unnecessarily.
When watering with the watering vehicle and the hose, a very large amount of water is drained off at once. This "water flood" accumulates on the surface and the roots hardly have the opportunity to absorb the water sufficiently before it evaporates on the surface or seeps through the root area.
The drip irrigation, in turn, very slowly, drop by drop, ensures that the roots in the deep are actually reached by the water.
The green bags are also easily placed around the tree and fastened with a smooth zipper. If necessary, it is even possible to secure the bag with a theft protection device.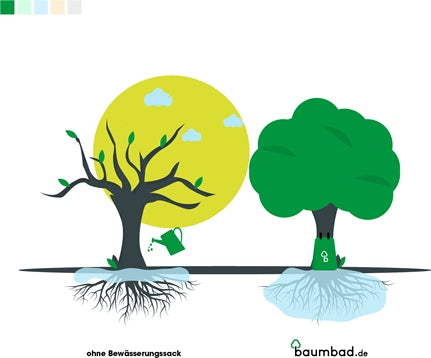 Climate change is not only affecting our forests, but all trees, including our urban trees. For this reason, you can now sponsor a tree in many cities and take care of a tree in your own street.
To make it easier for the godparents to water the trees, irrigation aids such as tree bags and watering cans can be provided.
Every city, municipality, organization, company or private person can start a tree sponsorship program.
Effective public relations work makes it possible to specifically call for sponsorships between people and trees.
We have already participated in many projects and are happy to contribute creative ideas to the implementation of your project.
The non-profit association baumretter eV offers many ideas on the topic of #baumretter.
Green spaces and trees make the streets and squares of a city more attractive because the trees "represent" the quality of life. They evaporate water and thereby cool the air. They also produce oxygen and bind carbon dioxide and dust. Trees provide shade in summer. They provide a habitat for many animals in the city, including birds, spiders, beetles, and other insects.

However, the special living conditions of trees in cities require a high level of maintenance.
Perhaps you have already seen the tree bags in your town or your neighbor has already equipped one of his trees with a tree bath watering bag? Why are these bags attached to our trees?
We would like to briefly explain this to you here:
"As a result of climate change, the climate has changed continuously in recent years. As a result, it has tended to become warmer in Europe, and rainfall has also decreased. All in all, it is now demonstrably drier. As a result, many plants and trees Suffer from lack of water. The green bags on the trees are irrigation bags that are used for support. They save both water resources and watering time. Which helps the environment, the tree and people. "
tree bath irrigation
Stefan Flues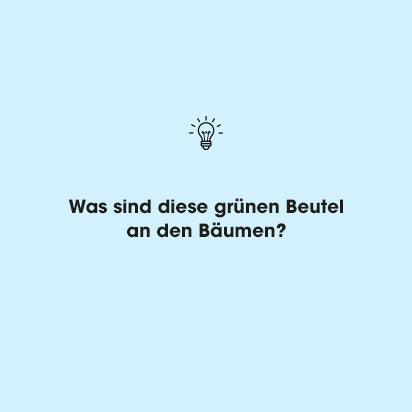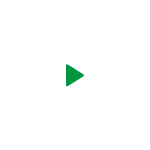 play video
Exclusively at baumbad
Further advantages for you

Customer service
We provide international customer service by phone, email & chat.
(Austrian / Swiss / English / French / Turkish / Spanish & of course German)

Best Offers
No matter how great your need is. We provide you with individual bulk prices tailored to your needs.
Ask us.

Free samples
Would you like to take a look at and test our premium tree irrigation bags first? We would be happy to send you free copies on request.