0
Thanks for saving trees! Your purchase:
Your shopping cart is currently empty.
| | |
| --- | --- |
| Subtotal | €0,00 |
| Shipping Rate | including VAT, excl. Shipping Rate |
| Total | €0,00 |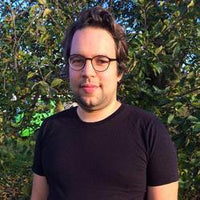 Do you know Ted Talks? Under the motto Ideas worth spreading A wide variety of people have the opportunity to share their knowledge, ideas and visions. You have a maximum of 18 minutes for this, which is why most of the presentations are very concise and clear. Ted Talks are a quick and easy way to gain knowledge and inspiration on a wide variety of topics.
There are astonishingly many lectures on trees. This shows: More and more people seem to be becoming aware of the importance of trees.
Here are three personal recommendations from me:
The Canadian scientist Suzanne Simard discovered that trees in forests communicate with each other. She has the term wood-wide-web introduced. Many later books and texts take up her research results, such as Peter Wohlleben in his book «The Secret Life of Trees».
Another outstanding talk about trees is by Thomas Crowther, a researcher at ETH in Zurich. Thomas Crowther is dedicated to sustainability and researches the contribution trees can make to climate change. In addition he has own lab founded.
And here is another lecture by Stefano Mancuso, an Italian researcher who devotes his research to the intelligence of plants.
And here are more Ted talks on the topic of trees:
Andrew Hunkeler
Dipl. Social and cultural anthropologist with a focus on sustainable and participatory green space design in cities. (More about the author).
My vision is to bring together: people and trees, nature and culture, population and urban authorities.
If you have any questions, suggestions, interesting stories or exciting knowledge on this topic, please write to me: andreas@baumbad.de. I'm looking forward to your message!
Do you want more tree knowledge?
That might interest you
Great idea, easy handling and everything from ordering to delivery.
Michael K.