0
Thanks for saving trees! Your purchase:
Your shopping cart is currently empty.
| | |
| --- | --- |
| Subtotal | €0,00 |
| Shipping Rate | including VAT, excl. Shipping Rate |
| Total | €0,00 |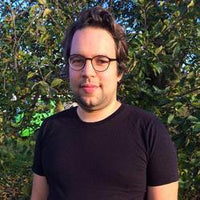 Baumbad is now internationally known and sells tree watering bags in almost all European countries. The conditions for Switzerland are particularly good:
• Companies, cities & municipalities and private individuals from Switzerland can order at German prices
• At the same time, Swiss VAT of 7,7% is charged instead of the German rate of 19%
• Delivery to Switzerland is already included in the net price. The best way to find out the net prices is to contact us directly
• The delivery takes place without additional customs costs
• Swiss customers can pay us in CHF and EURO
In other words: For Swiss customers there are no additional costs for delivery and customs. Only VAT of 7,7% is added to the net price. Delivery is free, with a payment term of 30 days.
In addition to this, we also have a Swiss customer service, with an employee from Switzerland.
Contact for Swiss customers:
Andrew Hunkeler
Email: vertrieb@baumbad.ch
Mobilephone: +41 41 588 13 35
At baumbad you also have the option of having the city or company logo printed on the bags and casting rings. This is a very effective and elegant advertising measure for companies: the bags are right on the tree all day long. For cities, it can promote public recognition of tree watering bags.
Here is an overview of the baumbad range
You can currently order the following products from us:
75L - PVC bag
100L - PVC bag
75L - PE bag
100L - PE bag
55L - PVC rings
Here you will find a detailed overview of the tree bath Containers-Types.
If you are interested, you will receive a non-binding offer. There you will see all items listed.
We look forward to you. Your tree bath team.
Do you want more tree knowledge?
That might interest you
Great idea, easy handling and everything from ordering to delivery.
Michael K.