0
Thanks for saving trees! Your purchase:
Your shopping cart is currently empty.
| | |
| --- | --- |
| Subtotal | €0,00 |
| Shipping Rate | including VAT, excl. Shipping Rate |
| Total | €0,00 |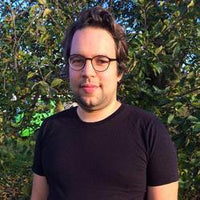 Tree watering bags help countless trees get through the dry and hot summer months. Without a tree bag, many a tree would have survived Drought stress died. And yet tree bags are sometimes stolen. How can you effectively protect your tree bags from theft?
have the bag printed
The simplest and at the same time most beautiful method against theft is to have the bags printed. If the tree watering bags are provided with a city logo or a company inscription, it is clear that they do not belong in a private garden. You can find more information about printing tree bags here .
attach locks
Another way to prevent theft are locks. The baumbad watering bags have eyelets next to the zipper so that the bags can be closed easily. In addition to tree bags with eyelets, baumbad also offers the right locks:
Small locks: 770 HB 30 45
Large locks: 770 HB 40 65
Both models are from Burgwächter. Both models are keyed alike. This means that you can operate all locks with just one key. Baumbad gets special conditions from Burgwächter, which we are happy to pass on to our customers.
Here's another practical tip: If you want to secure the bags with the lock, you must first lock the lock and only then fill the bag with water.
Visibility and recognition for tree sponsorships
Printing is particularly useful for tree sponsorships, as the printed tree bag communicates that the tree is being cared for by a sponsor. The printed tree bags can make tree sponsorship projects or tree planting campaigns better known and promote recognition for urban greenery.
You can find more information about tree sponsorships here .
Do you want more tree knowledge?
That might interest you
Great idea, easy handling and everything from ordering to delivery.
Michael K.