0
Thanks for saving trees! Your purchase:
Your shopping cart is currently empty.
| | |
| --- | --- |
| Subtotal | €0,00 |
| Shipping Rate | including VAT, excl. Shipping Rate |
| Total | €0,00 |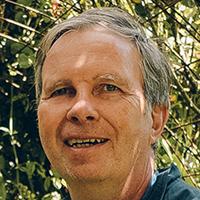 We have been developing the baumbad irrigation bag in Germany since 2019. Due to the record summer of 2020, we have a closer cooperation with the Bund deutscher Baumschulen (BdB). The reason for this is that we can work even more closely with the people who really know how to water trees and who need to know the answers to many questions about it. In close cooperation with many tree nurseries in Germany, we are now further developing our tree watering bag in order to offer an ever better product.
This is what a collaboration with the Association of German Tree Nurseries looks like
The Association of German Tree Nurseries is the Representation of the interests of tree nurseries. The association has set itself the task of representing the approximately 1.000 affiliated companies, strengthening the tree nursery industry and making it competitive.
In Experts from the various tree nurseries regularly give us feedback or suggestions for improvement. This allows us to continuously develop and our Tree knowledge keep up to date.
Climate change is increasingly presenting us with major challenges. Plant pests or extreme weather such as drought, storms or floods are increasing and causing our plant world to suffer greatly. We are fighting against this together with the Bund deutscher Baumschulen. By developing our tree watering bags, we ensure that trees are optimally supplied with water and pass on our concentrated knowledge to you.
We are proud to be a part of this green network to be and us with the help of best tree experts to use in Germany for healthy trees.
Video interview Späth'sche Nurseries
Do you want more tree knowledge?
That might interest you
Great idea, easy handling and everything from ordering to delivery.
Michael K.